Conceptual Frameworks for Building Online Citizen Science Projects
Keywords:
cyberlab, Citizen Science, Volunteer Cognition, Volunteer Computing
Abstract
In recent years, citizen science has grown in popularity due to a number of reasons, including the emphasis on informal learning and creativity potential associated with these initiatives. Citizen science projects address research questions from various domains, ranging from Ecology to Astronomy.  Due to the advancement of communication technologies, which makes outreach and engagement of wider communities easier, scientists are keen to turn their own research into citizen science projects. However, the development, deployment and management of these projects remains challenging. One of the most important challenges is building the project itself. There is no single tool or framework, which guides the step-by-step development of the project, since every project has specific characteristics, such as geographical constraints or volunteers' mode of participation. Therefore, in this article, we present a series of conceptual frameworks for categorisation, decision and deployment, which guide a citizen science project creator in every step of creating a new project starting from the research question to project deployment.  The frameworks are designed with consideration to the properties of already existing citizen science projects and could be easily extended to include other dimensions, which are not currently perceived.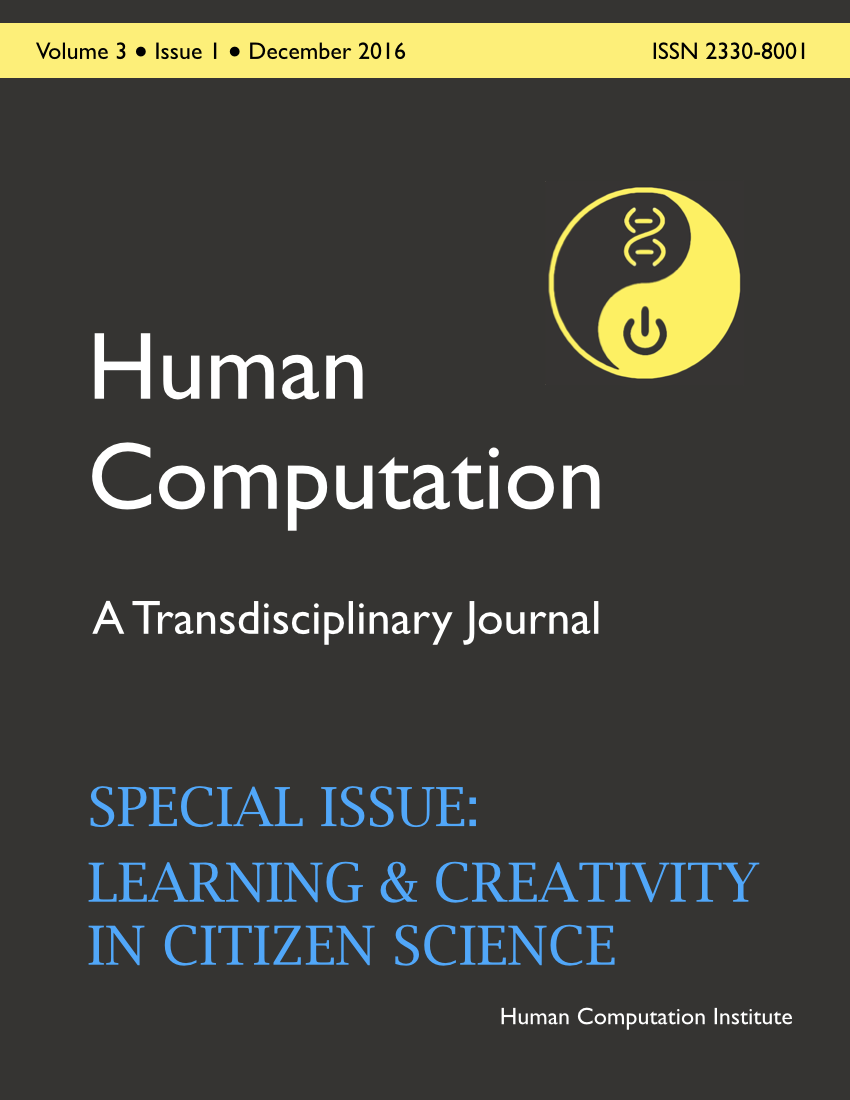 Downloads
How to Cite
Yadav, P., & Darlington, J. (2016). Conceptual Frameworks for Building Online Citizen Science Projects. Human Computation, 3(1), 213-223. https://doi.org/10.15346/hc.v3i1.12
License
Authors who publish with this journal agree to the following terms:
Authors retain copyright and grant the journal right of first publication with the work simultaneously licensed under a Creative Commons Attribution License that allows others to share the work with an acknowledgement of the work's authorship and initial publication in this journal.
Authors are able to enter into separate, additional contractual arrangements for the non-exclusive distribution of the journal's published version of the work (e.g., post it to an institutional repository or publish it in a book), with an acknowledgement of its initial publication in this journal.
Authors are permitted and encouraged to post their work online (e.g., in institutional repositories or on their website) prior to and during the submission process, as it can lead to productive exchanges, as well as earlier and greater citation of published work (See The Effect of Open Access).